Lens Implants und Procedures
For the Correction of Severe Refractive Errors, Presbyopia
Moderate and higher nearsightedness as well as farsightedness cannot be corrected through corneal ablation alone. Therefore, higher refractive errors are compensated by implanting an additional lens into the eye (phakic lens) or by replacing the natural lens with a synthetic lens of adjusted refractive power (lens exchange).

Lens procedures allow a good predictability of the result and if needed, an enhancement procedure is possible by a follow-up laser correction (Bioptics) or by exchanging the lens.
Procedures at a glance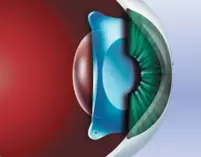 Phakic lenses
(Phakic IOLs)
A phakic lens is a synthetic lens that is implanted into the eye in addition to the natural lens to correct the existing refractive error.
For the correction of:
» Nearsightedness (from -1 up to -23,5 dpt.)
» Farsightedness (from +1 up to +12 dpt.)
» Astigmatism

» More information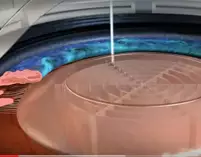 A lens exchange is used in cases of severe refractive errors. The eye's own natural lens is removed and replaced with a synthetic lens.
For the correction of:
» Nearsightedness (from -8 dpt.)
» Farsightedness (from +4 dpt.)
» Astigmatism
» Presbyopia (multifocal lenses)

» More information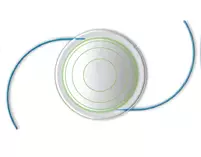 Multifocal lenses replace the natural lens to provides relief for presbyopia as well as for nearsightedness or farsightedness.

» More information