Laser Procedures for Highest Precision
Since Prof. Dr. Michael Knorz introduced LASIK in Germany 30 years ago, the procedure has been advanced and further developed thanks to new technologies. New laser procedures have been established as well.

The following laser eye procedures, all of which are offered at FreeVis, complement each other in their area of application, so that we can correct well over 90% of all ametropia with one of these procedures.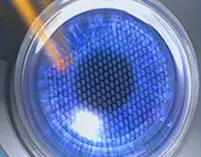 Gentle and precise:
Femto-LASIK
The Femto-LASIK procedure is based on individual parameters that we determine for each of our patients using the most modern diagnostic equipment and procedures.

» Corneal flap is prepared with the femtosecond laser
» Cut-related complications no longer occur
» Individual design of the corneal flap (diameter, thickness)
» Individual imaging errors of the eye are corrected
» Fast wound healing and visual rehabilitation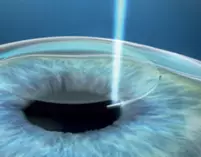 With the SMILE procedure, only the femtosecond laser is used to correct refractive errors: It prepares a small corneal lenticule and a 4 mm wide tunnel cut through which the corneal tissue is removed.

» No flap is cut anymore.
» The biomechanical stability of the cornea remains intact.
» Limited application range (-1 to -8 diopters).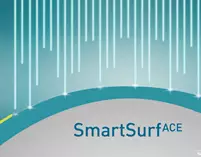 Contactless procedure:
SmartSurf PRK
With SmartSurf PRK, refractive errors are corrected by removing them with the SCHWIND AMARIS 1050 Excimer Laser through the top layer of the cornea - without a blade, without a flap, without suctioning the eye, and without making a cut in the cornea.

» The procedure is non-invasive.
» The biomechanical stability of the cornea remains intact.
» Only a single laser is used.
» Limited application range (nearsightedness, astigmatism).